AL-MUTHANNA LIBRARY, WELCOME
AL-MUTHANNA supplies Iraqi monographs and journals published in all over Iraq.
It was established in 1936 by Qasim al-Rajab (1919-1974). With its long tradition in distinguished line of books on Islamic, Assyrian, Arabic, Kurdish studies and culture
AL-MUTHANNA has grown to become one of the leading publishers and booksellers in Iraq.

AL-MUTHANNA LIBRARY
SINCE 1936
BOOKSELLERS & PUBLISHERS
P.O. BOX 14019
BAGHDAD-IRAQ
.
email: mail (at) almuthannabooks (dot) com
.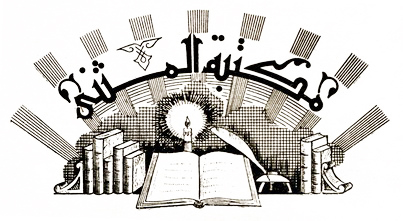 Copyright © 2019 Al-Muthanna Library